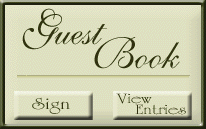 elcome to our Wedding section.This section is designed to help you plan the wedding of your dreams.

Are you ready to embark on your musical journey with us? Celebrate the universal power of music and dance. Envision a visual explosion of light and sound created just for you. Allow us to set the mood and produce the magic that will surround you on your very special day. It's more than "just music" in fact you are offered an experience! You will experience that warm, tingling feeling you get in your heart when your new husband leans toward you and whispers "I love you"as you are announced to make your grand entrance. You will get chills when you hear the familiar music and you are asked to partake in your first dance as husband and wife. We offer that happy tear when you hear a sentimental prerecorded message to a father from his daughter as they share their special dance in front of all your beloved friends and family. You will partake in a dance environment where every song is precisely aligned with the mood of the moment, capturing the spirit of the event while seizing the opportunity to make it memorable. 

 Our experience as your Disc Jockey allows you to relax and enjoy your wedding. Can you imagine being stress free at your wedding reception? That's what we do for our brides. We want you to feel like a guest at your own wedding reception. 

 Our level of interaction can be conservative (announcements only), outgoing (limited guest interaction), or anywhere in between. At whichever level you choose, we'll have your guests dancing the night away while having the time of their life. Even at our most outgoing level we remain totally professional and never steal the spotlight!

 Whether your wedding will be at the most exclusive hotel in Beverly Hills or Laguna Beach, or on a beautiful pier in Newport Beach as the sun sets, just know that 

A-ROK Ent. is your #1 choice!

The "ONLY" DJ and Lighting company in California with ALL 5 star reviews since 2009...